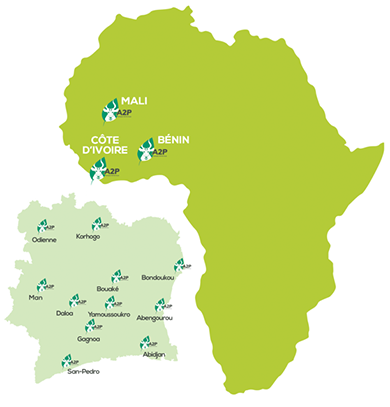 Plant protection products company in Abidjan
Afrique Phyto Plus (A2P) is a company specialized in phytosanitary products marketed in Abidjan, Côte d'Ivoire and benefiting from the latest achievements in sustainable agriculture.
Our experience based on a close relationship with the major market players, both at the level of farmers and distributors, allows us to have a range of products whose effectiveness is validated.
Indeed, all of our products have followed the approval process in force by the Ministry of Agriculture of Côte d'Ivoire. In this context, our phytosanitary products have been tested on crops in order to validate their placing on the market.