Welcome to Afrique Phyto Plus (A2P)
A2P "Afrique Phyto Plus" company was born in 2013 from the desire to meet the increasingly stringent requirements of sustainable agriculture. A2P's philosophy is to offer products in line with the expectations of modern agriculture.
We specialize in phytosanitary products that we market in Côte d'Ivoire and in the Sahel countries. The company's experience is based on a close relationship with the major market players, both at the level of farmers and distributors, which allows them to have a range of products with proven effectiveness.
Indeed, all of our products have followed the approval process in force by the Ministry of Agriculture of Côte d'Ivoire and CILSS (Permanent Inter-State Committee for Drought Control in the Sahel). With this in mind, phytosanitary products have been tested on crops in order to validate their placing on the market.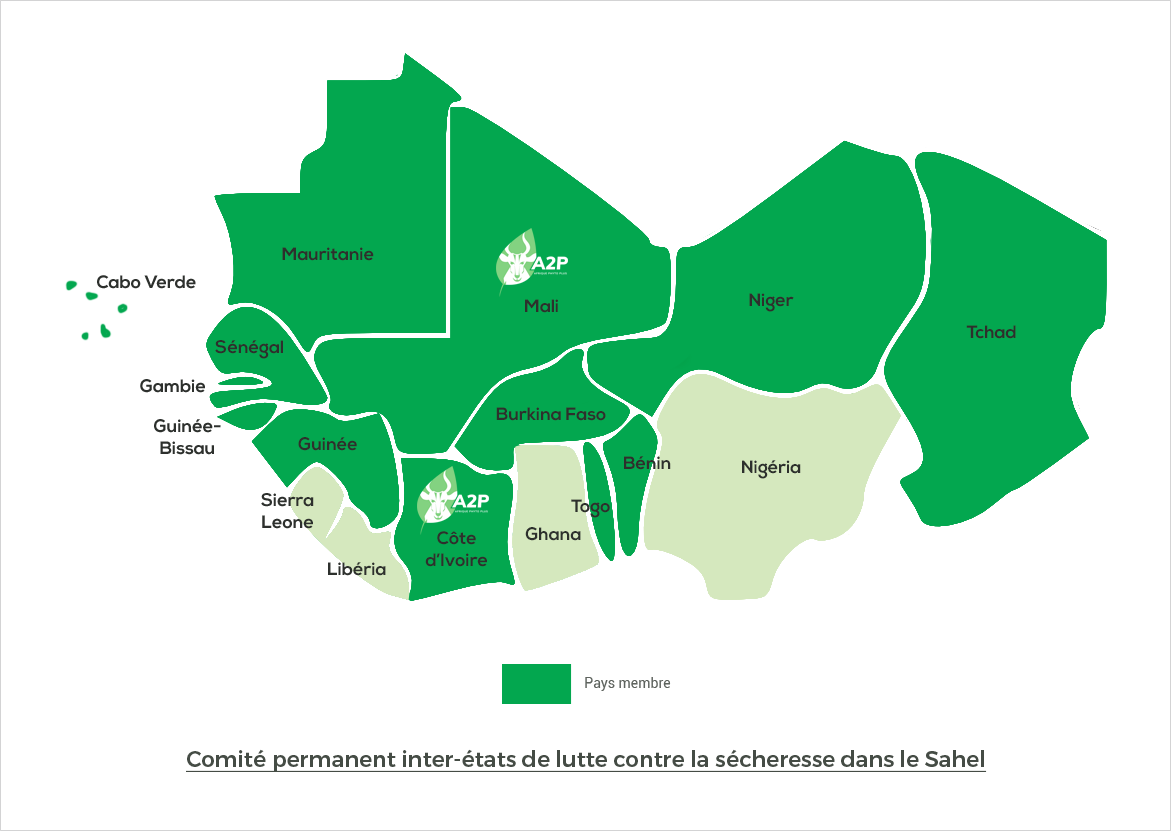 A2P works on several types of crops with the constant objective of implementing a reasoned agricultural policy, responding to environmental issues and increasingly demanding production expectations in terms of quality and crop yield.
National representation
A2P is represented throughout the national territory through eleven (11) areas run either by a sales representative or by a partner distributor in order to be at the heart of its target customers, thus consolidating its proximity to the agricultural world. All of A2P's proximity policy allows it to develop its reputation in the face of increasingly numerous competitions.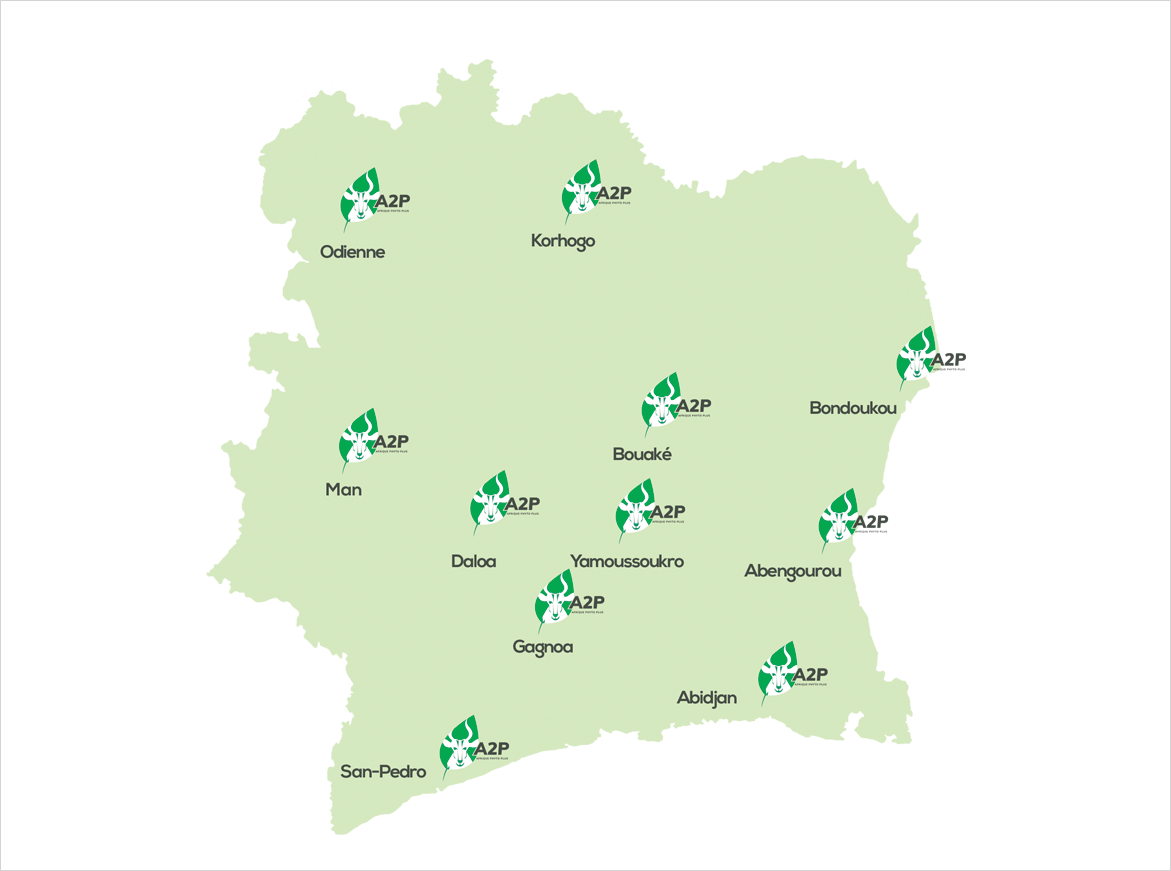 Our vision for the future
A2P aims to extend its services beyond the borders of Côte d'Ivoire by improving its organization and building a sub-regional network.
Our mission
"A2P seeks the best compromise between available resources and the requirements of its customers for sustainable and profitable agriculture". A2P aims to respond to the problems of farmers, namely: ease of and access to quality products, affordable prices and training in good agricultural practices. Secondly, to increase a range of references for agricultural professionals, in order to contribute to the continual search for innovative solutions in order to respond to the concerns of its customers, including the success of undeniable technical and human capacities.